Happy art thou, O Israel: who is like unto thee, O people saved by the LORD, the shield of thy help, and who is the sword of thy excellency! and thine enemies shall be found liars unto thee; and thou shalt tread upon their high places. (Deuteronomy 33:29, KJV). If, when evil cometh upon us, as the sword, judgment, or pestilence, or famine, we stand before this house, and in thy presence, (for thy name is in this house,) and cry unto thee in our affliction, then thou wilt hear and help. (2 Chronicles 20:9, KJV).
With him is an arm of flesh; but with us is the LORD our God to help us, and to fight our battles. And the people rested themselves upon the words of Hezekiah king of Judah. (2 Chronicles 32:8, KJV). Hide not thy face far from me; put not thy servant away in anger: thou hast been my help; leave me not, neither forsake me, O God of my salvation. (Psalms 27:9, KJV).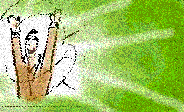 The LORD is my strength and my shield; my heart trusted in him, and I am helped: therefore my heart greatly rejoiceth; and with my song will I praise him. (Psalms 28:7, KJV).
Our soul waiteth for the LORD: he is our help and our shield. (Psalms 33:20, KJV).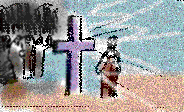 And the LORD shall help them, and deliver them: he shall deliver them from the wicked, and save them, because they trust in him. (Psalms 37:40, KJV).
But I am poor and needy; yet the Lord thinketh upon me: thou art my help and my deliverer; make no tarrying, O my God. (Psalms 40:17, KJV).
Why art thou cast down, O my soul? and why art thou disquieted in me? hope thou in God: for I shall yet praise him for the help of his countenance. (Psalms 42:5, KJV).
God is our refuge and strength, a very present help in trouble. (Psalms 46:1, KJV).
---